The Studio
NEMO Science Museum's Studio is an off-site location at the Marineterrein (in Amsterdam). Here, it presents a variety of programmes for adult audiences.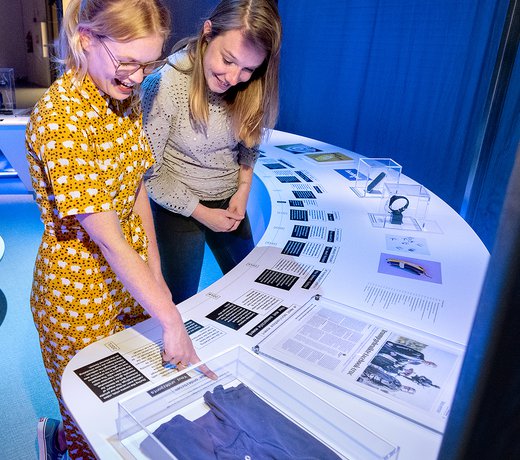 Buy your ticket
Visit our exhibition Bits of You in NEMO's Studio. Located at the Marineterrein in the centre of Amsterdam: Kattenburgerstraat 5, the buildingnumber is 027A.
Exhibition: Bits of You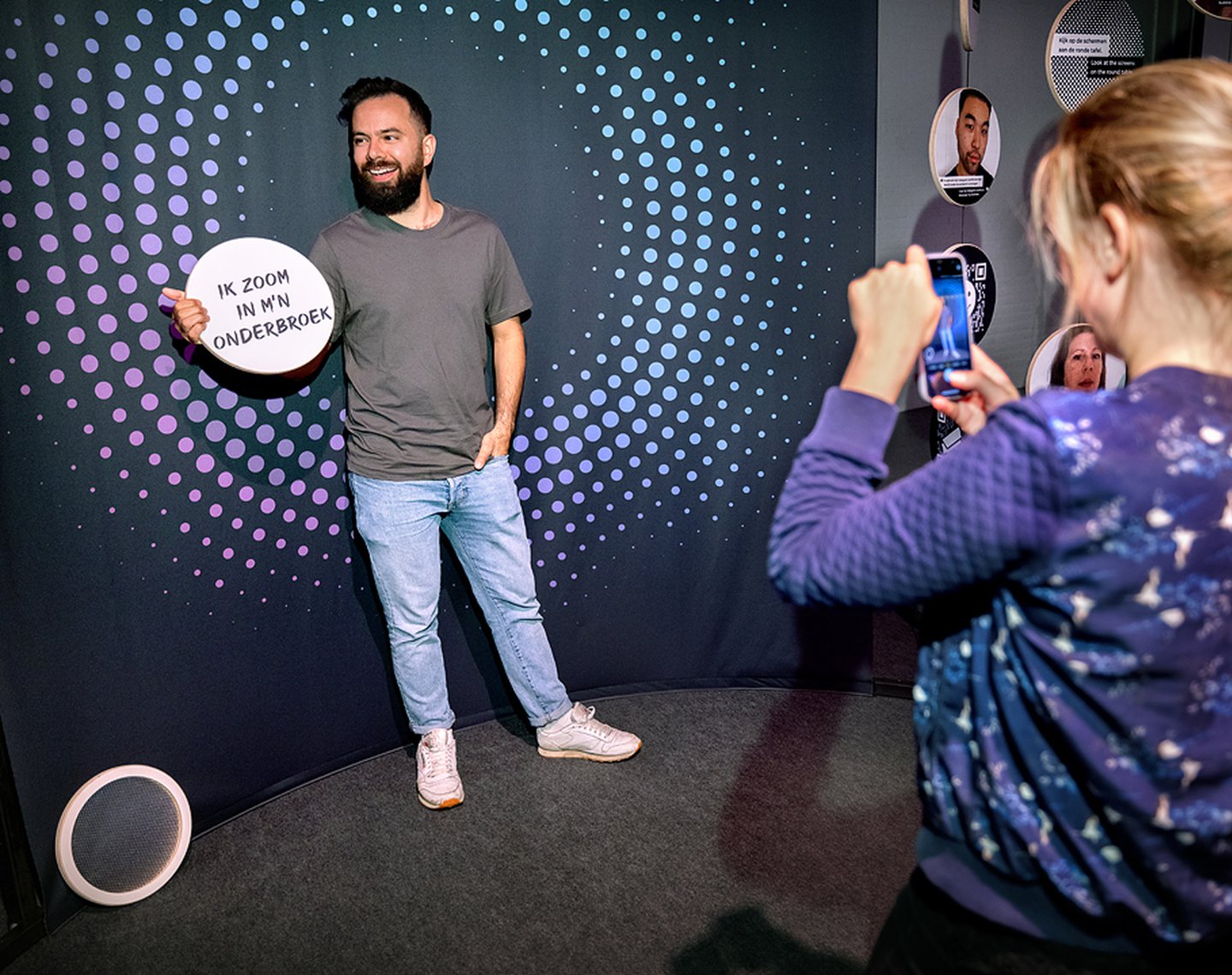 The Studio presents the Bits of You exhibition. This new exhibition, which is intended for adult audiences, conveys a sense of how our lives are being impacted by the data traces we leave behind each and every day. It also shows how this differs from one person to another.  
Step by step, the exhibition's six pavilions will give you a sense of how our data is processed by algorithms to generate a range of predictions about our identity and behaviour. Immerse yourself in a vortex of data rings, browse through a gender recognition algorithm, develop a feel for the subtle impact of digital profiles, and get a glimpse of a data-driven future. Encounter ten people who each describe a different data experience, then ask yourself 'Do I really resemble my digital profile?'. 
Partners Bits of You
The Bits of You exhibition is funded by the BankGiro Loterij (a Dutch lottery operator), COMMIT/ (an IT research community), the Mondriaan Fund, and the VSB Fund. Statistics Netherlands is involved, as a professional partner.
Opening times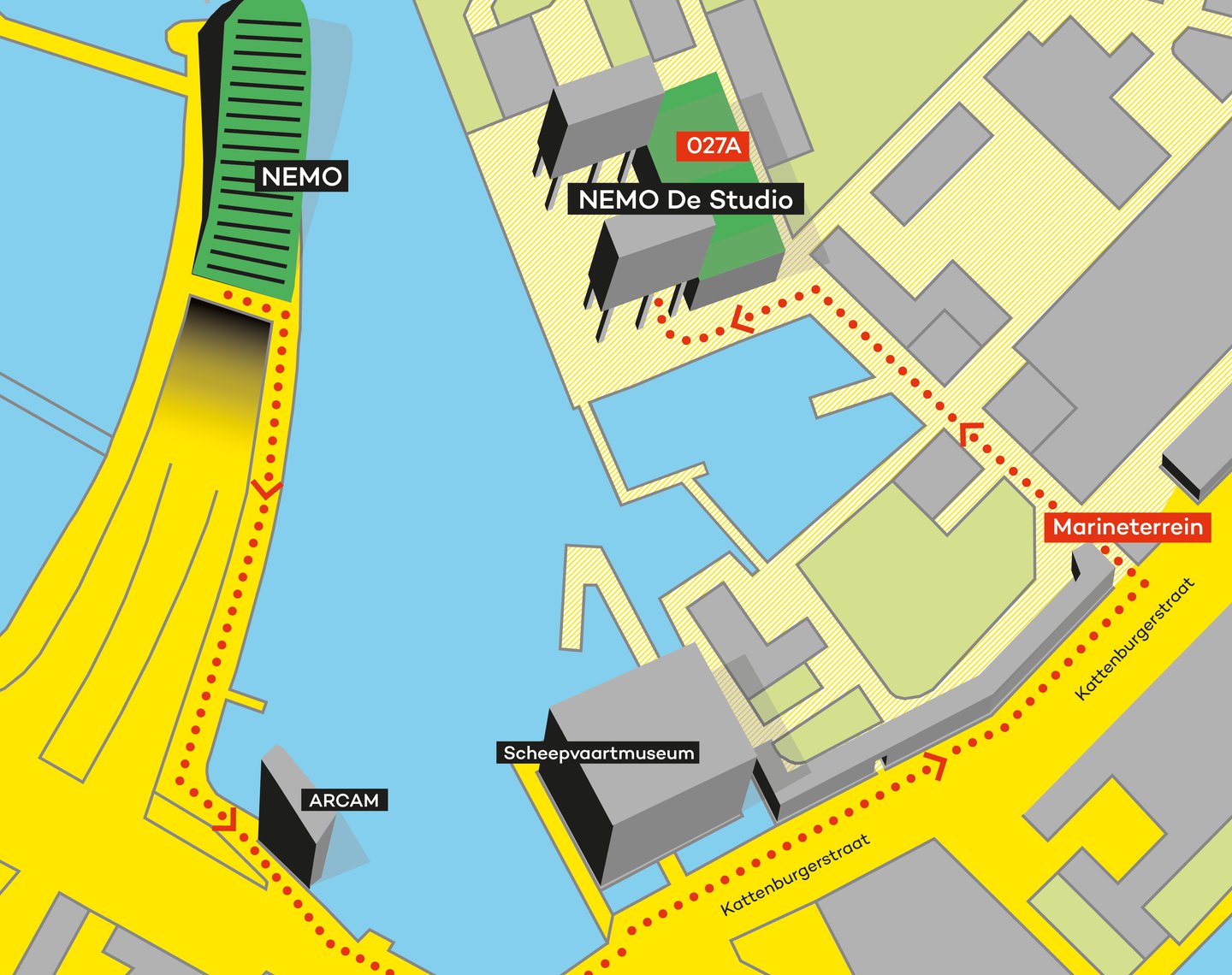 Opening times
Wednesday to Friday: 12.00 to 20.00
Saturday and Sunday: 12.00 to 17.30
Monday and Tuesday: closed
Location
The Studio is located at the Marineterrein (in Amsterdam), just follow the signs from the main entrance at Kattenburgerstraat 5. It is about 15 minutes' walk from NEMO Science Museum. Read more about how to get to the Studio.
NEMO's Studio, Marineterrein, Kattenburgerstraat 5, building 027A in Amsterdam.
Entrance
Entrance = € 7.50. 50% discount with student ID card and CJP card. Free admission for holders of a Museumkaart, VriendenLoterij VIP-KAART, Amsterdam Stadspas, I amsterdam City Card.

You will need to purchase a separate ticket for the Studio. This ticket is not valid for NEMO Science Museum. If you already have a ticket for NEMO Science Museum, you can then use that ticket to visit the Studio for free. Your visit does not need to take place on the same day. You will need to reserve a specific timeslot in advance. 
Safe visit
Visitors must show a COVID pass to enter the Studio. Here you will find more information about the measures NEMO has implemented to keep our visitors safe.
Project Tomorrow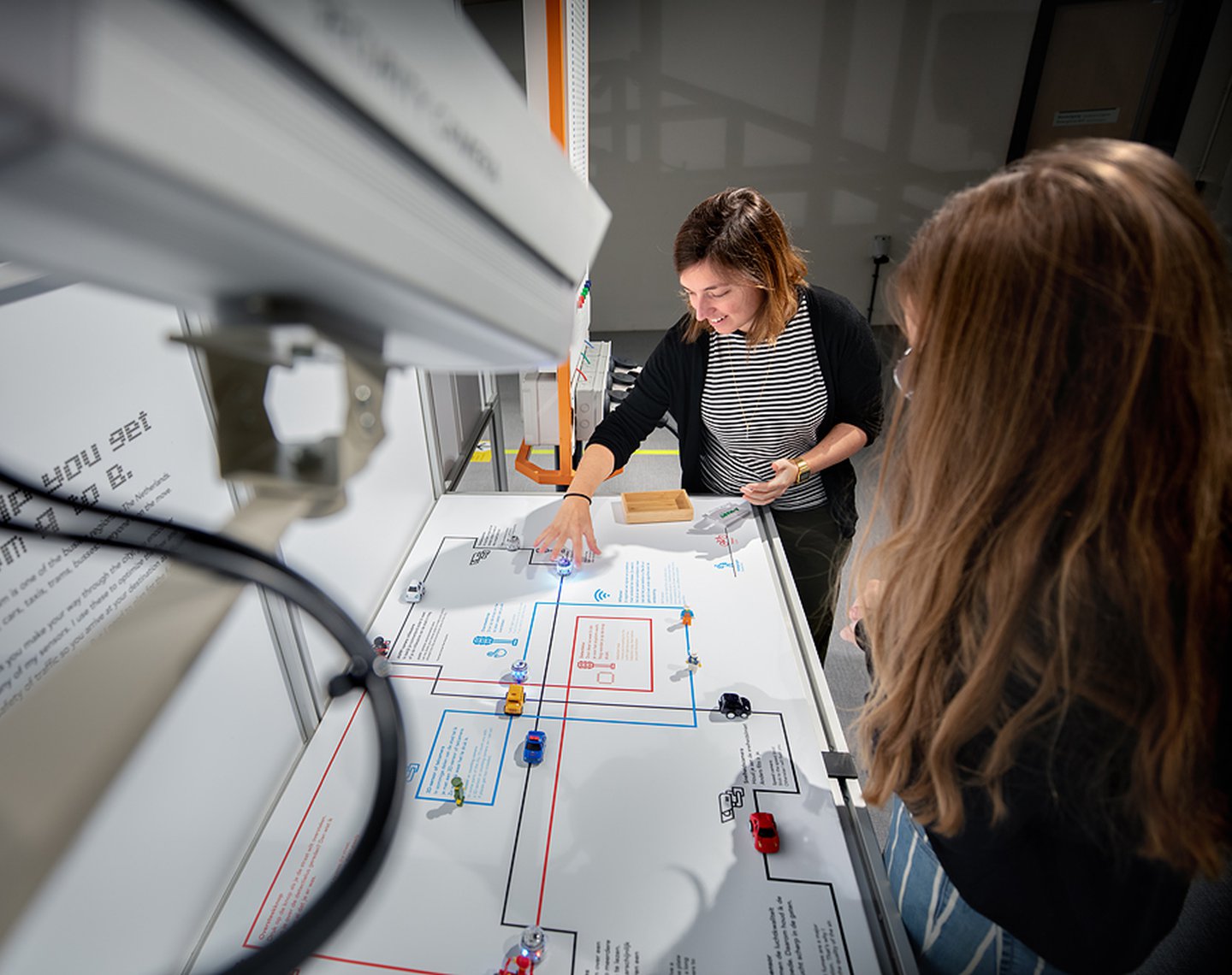 What will tomorrow's world look like? What role will science and technology play in that world? In Project Tomorrow, NEMO is setting out to explore the future, together with researchers and partners in knowledge and art. This leads to experimental exhibits and extraordinary installations. These raise questions, such as: Which inventions have enriched your life? Does humanity have sufficient control over new technologies? And just how smart should we allow those technologies to become?
When it comes to tomorrow's world, we all have different hopes and concerns. Discuss this on the Wonderwall – we'd love to hear your opinion!
Senses of Amsterdam exhibition 
The Senses of Amsterdam exhibition is an interactive installation about sensors in the city. Which measurements are taken and how is data collected? The installation informs visitors about the sensors present in the city of Amsterdam and how these sensors serve to make the city smarter. We challenge you to share your thoughts!
The installation is a joint initiative of AMS Institute, the City of Amsterdam and NEMO, and is part of the Responsible Sensing Lab programme. This programme aims to study how smart technology in the city can be developed in a responsible manner, taking into account social values such as autonomy, privacy, transparency and inclusion.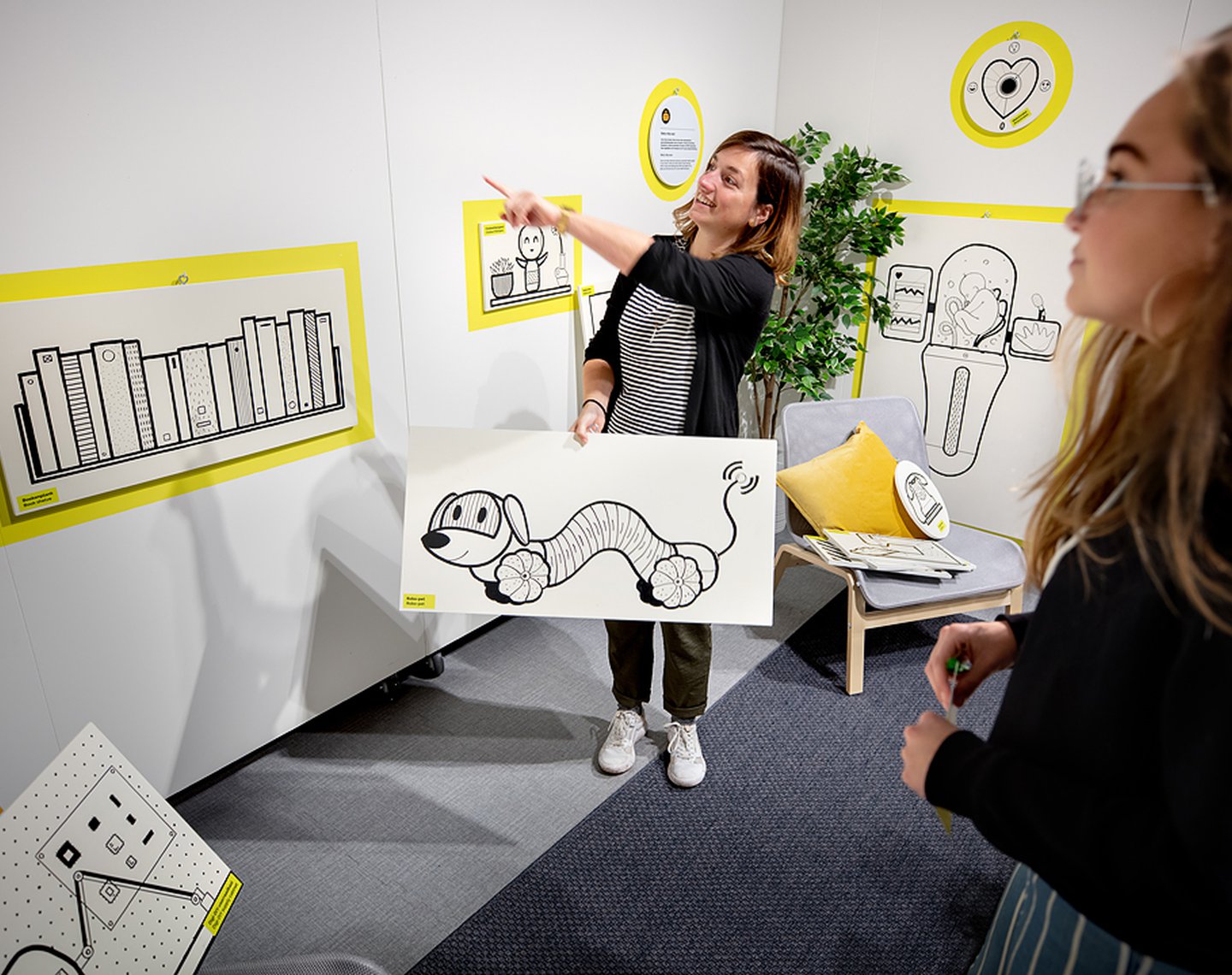 The Room of the Future
A drone for grocery shopping, a pet robot, a sensor that connects to the 112 emergency number... would these be interesting inventions for your future home? Or would you say, absolutely not? Some present-day inventions are intended to make life in the future easier or more sustainable. But perhaps other inventions are not quite as appealing. In the Room of the Future, you make your own choices and design your future living room.
The Room of the Future is a permanent part of NEMO's Studio, where visitors and employees alike can reflect on what the future might hold. This exhibition will be tested and adapted in the months to come based on visitor contributions.
About The Studio
The NEMO Science Museum's Studio is an off-site location. This location is a laboratory where we cooperate with partners and the public on devising low-threshold and interactive programmes related to scientific and technological developments. Previous exhibitions included Future Food and Voices of the North Sea. Read more here about the previous programmes in NEMO's Studio.