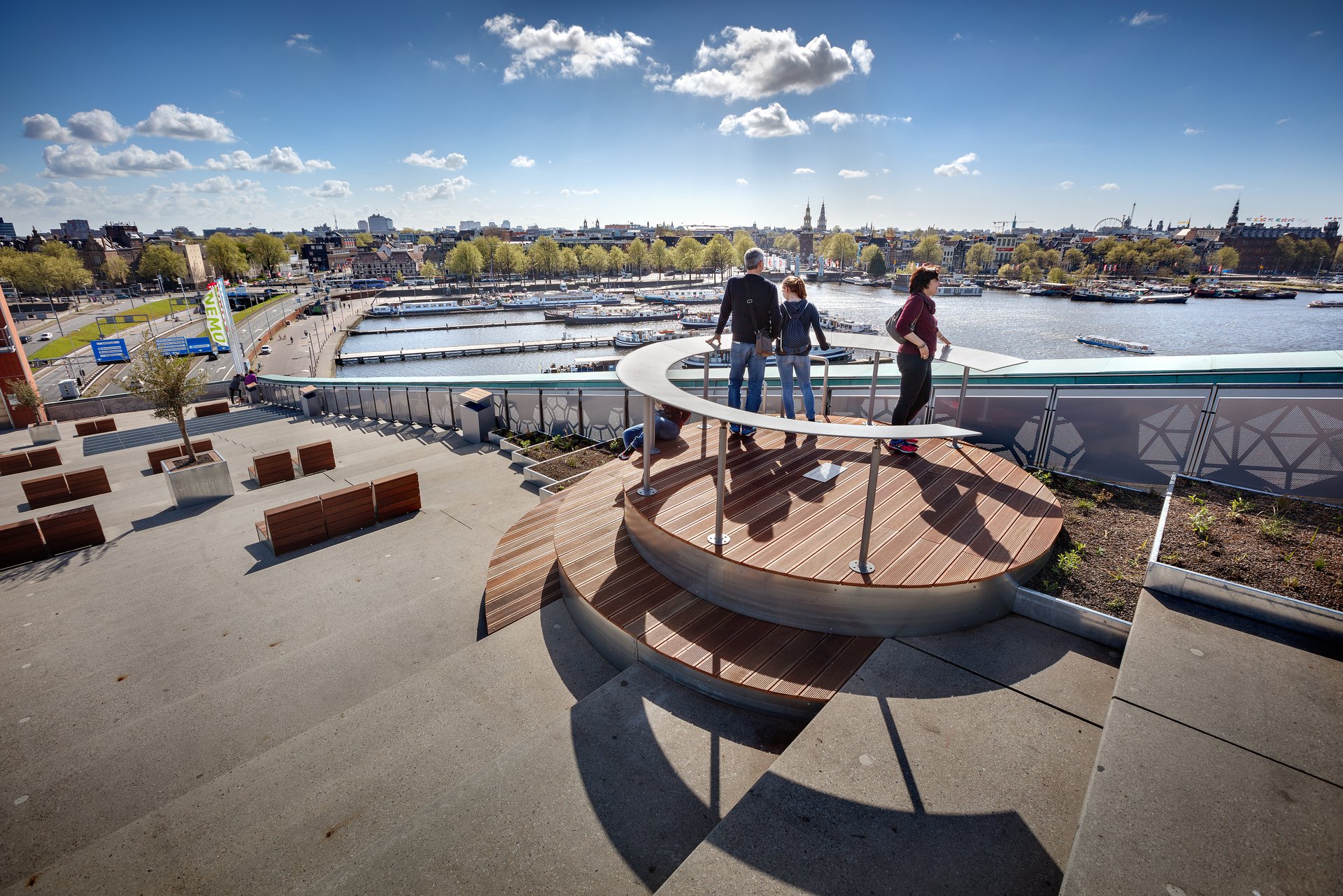 Up on the roof at NEMO
The roof of the NEMO Science Museum building is the highest city square in the Netherlands. There you can find the open-air exhibition Energetica, a large terrace and a restaurant, all with beautiful views of the city of Amsterdam.

City square with an exhibition
When NEMO architect Renzo Piano designed the roof, his aim was to create a real piazza (city square). He thought that interaction should be an important element of the piazza, with full scope for the interplay between man and the elements. There certainly is every opportunity for interaction. You can find out about the sun, wind and sustainable energy, for example, through the interactive sculptures of the Energetica open-air exhibition. The roof terrace is also the perfect place to relax for a few moments. 
From the restaurant you can look out at the Energetica exhibition with its impressive sculptures, and take in the views of the centre of Amsterdam. Visitors can enjoy the unique views indoors or outdoors all year round, while relaxing with a delicious lunch or a good cup of coffee. Enjoy the sunshine while you look out over the city and Amsterdam's historic harbour front. Experience the energy of the elements. 
Opening times and access to the roof
NEMO's rooftop square is open daily between 10.00 and 17.30. During school holidays, the roof is also open on Mondays. 
You are welcome to enjoy a tasty range of fresh sandwiches, drinks and hot snacks while taking in the glorious view of Amsterdam.
There is no access to the roof in inclement weather, during special events, at New Year and on King's Day.