School visits
Science and technology are all around us each and every day. NEMO transports your pupils into a world of everyday objects which are nevertheless very remarkable. Pupils learn by getting involved, and learn a lot about the world around them while having fun. The inviting exhibitions appeal to pupils in both primary school and secondary school.
Prices
NEMO has special, reduced prices for school pupils.
Primary school pupills €6.50
Secondary school pupils €6.50
Supervisors free of charge
Terms of this school discount:
Schools are required to book in advance.
Groups must be adequately supervised (at least one supervisor for every ten pupils).
School visits should last 3 hours at most.
Canal cruise through Amsterdam
Combine your visit to NEMO with a canal cruise through Amsterdam. We will be happy to advise you on the options available.
Accessibility
NEMO is recognizable from a distance as the large green building above Amsterdam's IJ Tunnel. It is just 15 minutes on foot from Amsterdam Central Station. More information.
Supervisors
At NEMO, we believe that supervisors are important, so they are allowed in free of charge. Supervisors should stay with their group and are responsible for their pupils. We expect at least one supervisor for every ten pupils, however we recommend one supervisor for every six pupils.
Opening times
April to August
Monday to Sunday, from 10:00 to 17:30.
September to March
Tuesday to Sunday, from 10:00 to 17:30.
NEMO is closed on King's Day (April 27th). NEMO is open on all other public holidays. 
Food and drink
You can eat and drink in the Foyer, on the second floor or at the ground floor. Would you prefer to bring your own lunch to NEMO? No problem. But please do not eat in the exhibitions. That's why we have created a number of places in the museum where you can tuck into your packed lunch. You can eat in these rooms, or when the weather is nice, on our rooftop terrace. It is also possible to order packed lunches and other services in advance.
Bags and coats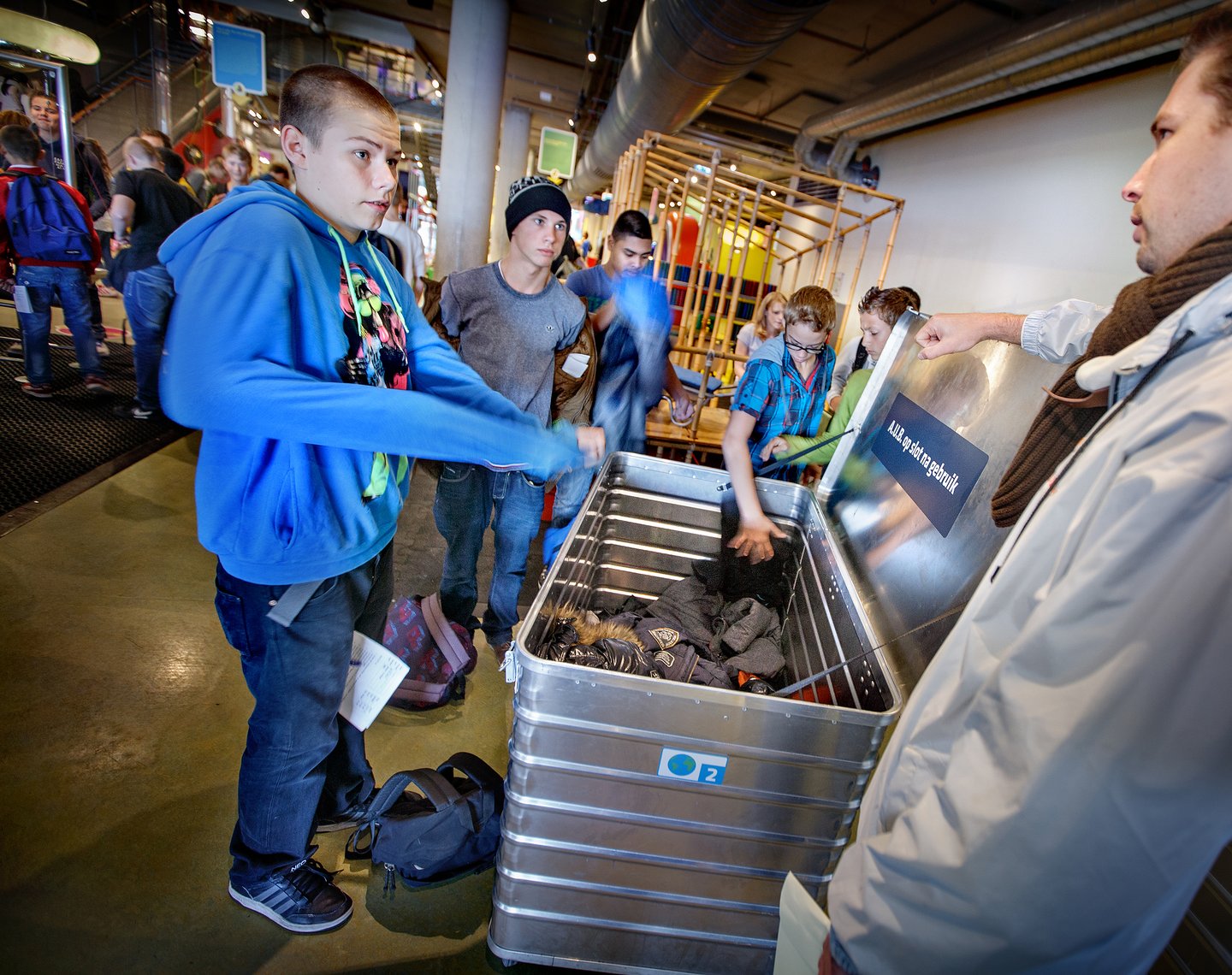 Rucksacks, bags and coats are kept for you in the cloakroom. There are also lockers for your valuables. These are free: your coin will be returned when you open the locker. There are several large cloakroom lockers available for schools. These are suitable for 30 to 50 coats and bags. Use is free of charge. More information can be found at the ticket office