Venue hire
Looking for a spectacular location to hold your event? NEMO has exactly what you're looking for. It's the ideal setting for your presentation, company excursion, trade show or festive dinner. The combination of an outstanding location packed with science and technology will make your event unforgettable. Ask us what we can do to make your plans come to life.
Brochure and prices
Read about all the options for hosting events at NEMO and NEMO The Studio in the latest version of the Business Events Brochure and the list of our prices. For more information or a quote, please contact our Events Department. We are more than happy to contribute ideas and help you shape your event from the planning stage onwards.
Events with a spark of science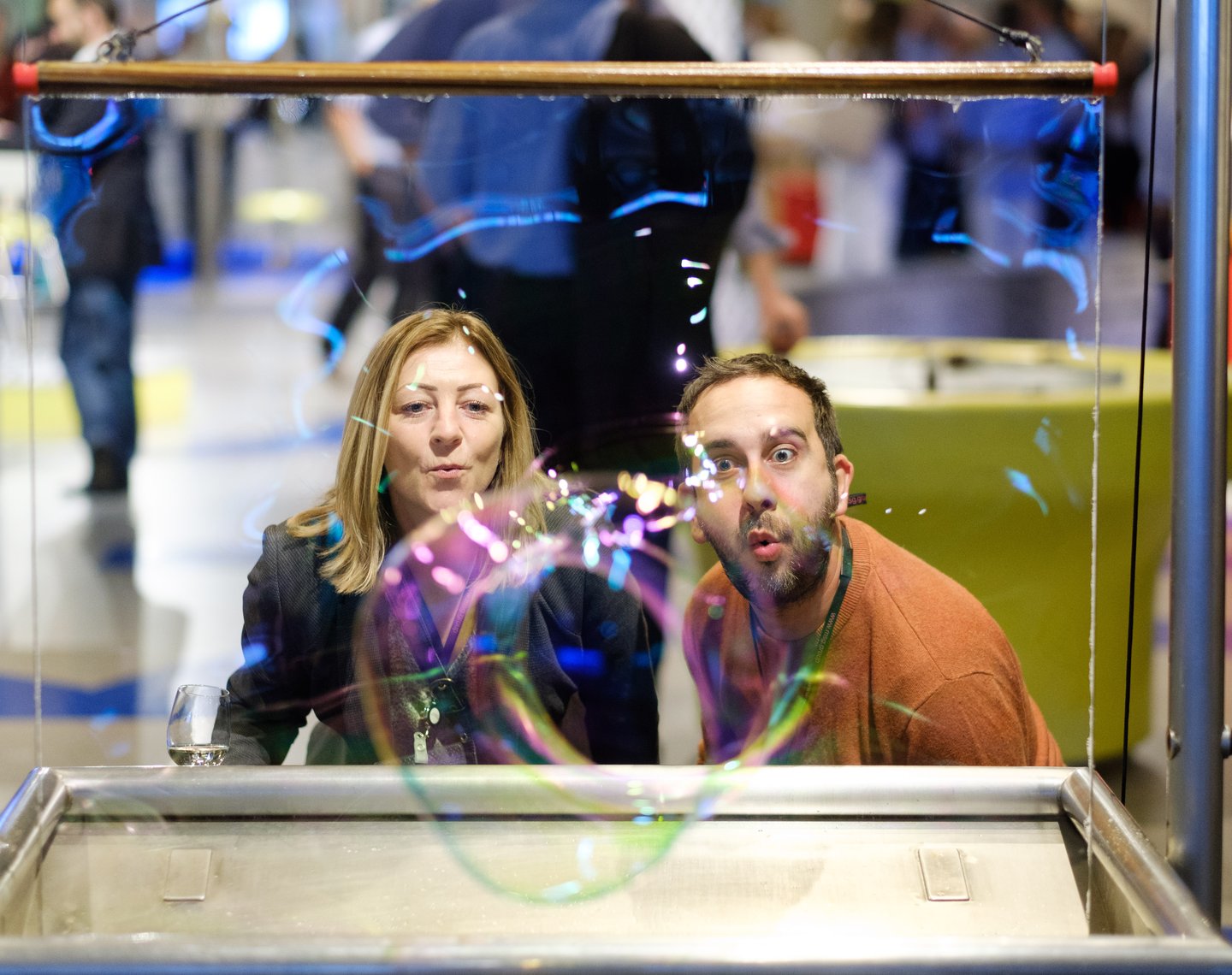 Let science inspire your event. Why not welcome your guests with a mysterious smoking cocktail? Incorporate a stimulating break into your official programme with a technical challenge such as the Light Paths workshop. Your guests will create a chain reaction of light using lenses, prisms and mirrors.
Alternatively, you can round off your event with a show, workshop or theatre performance. Take 'Chain Reactions', for example, a show all about kinetic energy, featuring moving office chairs, popping balloons and falling bricks. Or discover the secrets of our interactive globe – a NEMO exclusive in the Netherlands.
Facilities
Projector and screen are included in the standard rate for most venues.
All our venues are air-conditioned.
Wireless internet (WIFI) is available free of charge.
NEMO has its own technical team to support your event. If necessary, we can hire technical resources from external suppliers.
We can also adapt the decor to suit the style you have in mind.
Looking for a band, a DJ or acting group? We can book them for you.
Are you planning to make a day of it? We will gladly organize an additional programme for you (e.g. canal cruise, cycling tour).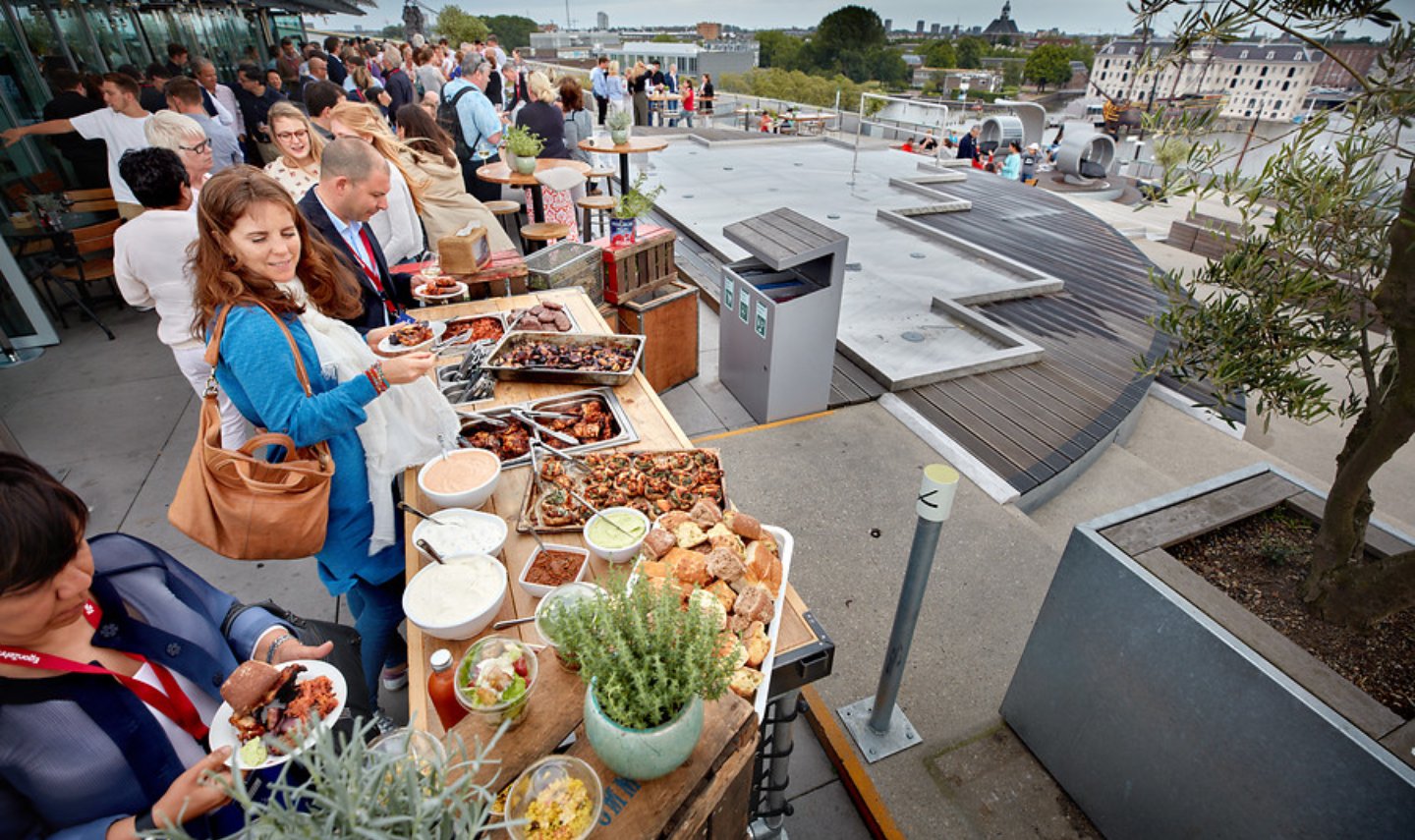 Customer satisfaction
NEMO feels that it is vital to obtain client approval ratings for our venues and the services we provide. Thus, after each event, we send questionnaires to the organizers involved. 
In 2016, clients awarded an average rating of 8.3 (out of 10) for events staged in NEMO. Customer-friendliness and responsiveness to client's wishes were rated very highly. Most event organizers selected NEMO either because of the building's striking architecture, the atmosphere or because the museum's exhibits were in keeping with their programme. NEMO plans to use the results of this survey to improve its services still further.
Catering
At NEMO we tailor our catering to suit your requirements. Do you have special wishes? Are you in search of creative ideas? We can make them all possible. And of course our selection features plenty of ways to demonstrate the link with science and technology. Ask us, we're full of ideas. And if you want to make your event sustainable rest assured that we can provide organic catering and UTZ certified coffee. Drink freshly drawn tap water at a water bar and help to save 1500 litres of spring water per year.