Opening times
NEMO is open every day from 10.00 to 17.30, with the exception of some Mondays and King's Day.
What are busy and quiet times?
NEMO is popular with families, so school holidays and bank holidays are generally some of our busiest times. If you want to visit NEMO at a quieter time, then come early in the morning (we open at 10.00) or later in the day (after 15.00).  In general, the nicer the weather is outside, the quieter the museum is. The calendar gives you an indication of how many visitors a day we expect in December and January.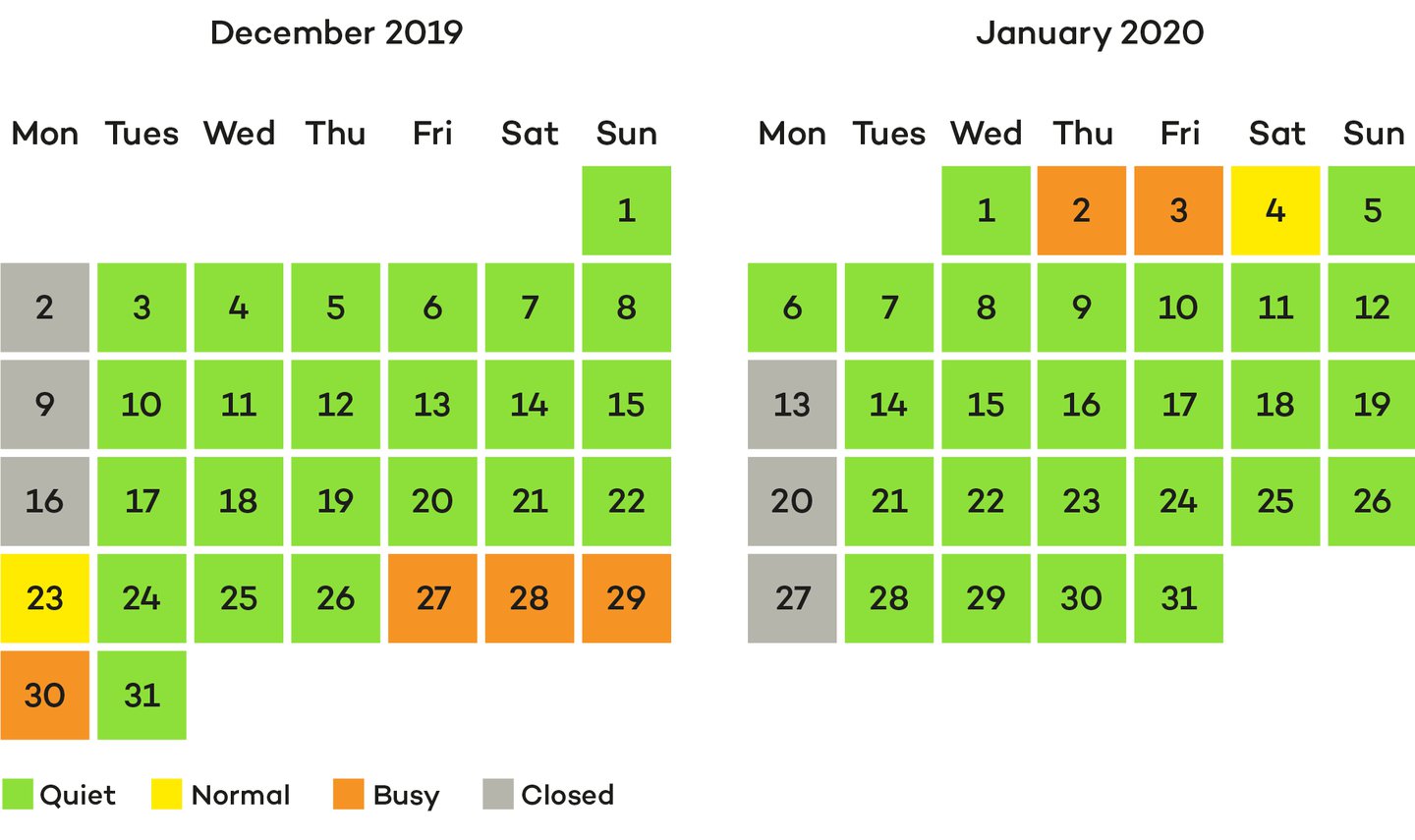 When is NEMO closed?
Monday 13, 20, 27 January 2020
Monday 3, 10 February 2020
Monday 27 April 2020 - King's Day
Monday 14, 21, 28 September 2020
Monday 5 October 2020
Monday 2, 9, 16, 23, 30 November 2020
Monday 7, 14 December 2020
Rooftop square
NEMO's rooftop square is open to the public free of charge every day from 10.00 to 17.30, including all Mondays when the museum is closed.
The roof features an outdoor exhibition called Energetica, a large rooftop terrace and a restaurant. The rooftop square is open longer hours on summer evenings, and there is a regular schedule of extra activities.
There is no access to the roof in bad weather, during special events, at New Year and on King's Day.