Project Tomorrow
NEMO for adults: visit The Studio at the Marineterrein
Visit Project Tomorrow at NEMO's Studio.
Highlights
The Studio is NEMO's off-site location at the Marineterrein in Amsterdam: Kattenburgerstraat 5, Building 027A.
What will tomorrow's world look like? What role will science and technology play in that world? In Project Tomorrow, NEMO is setting out to explore the future, together with researchers and partners in knowledge and art. This leads to experimental exhibits and extraordinary installations. These raise questions, such as: Which inventions have enriched your life? Does humanity have sufficient control over new technologies? And just how smart should we allow those technologies to become?
Tickets and prices
You will need to purchase a separate ticket for The Studio. 
Admission adults: € 7.50
University Card, European Youth Card: € 3.75
Ticket NEMO Science Museum: free
Museumkaart, VriendenLoterij VIP-KAART, I amsterdam City Card, Stadspas Amsterdam, ICOM card, Carers accompanying disabled visitors, Autipas holders: free
Entry to The Studio is free if you have a NEMO Science Museum ticket. Your visit does not need to take place on the same day.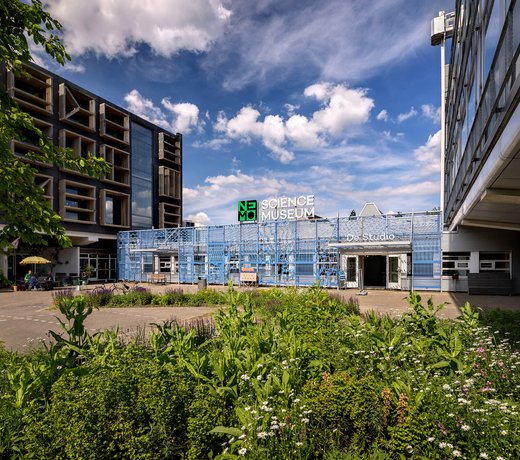 Buy your ticket
Visit our exhibition Project Tomorrow in NEMO's Studio. Located at the Marineterrein in the centre of Amsterdam: Kattenburgerstraat 5, Building 027A.