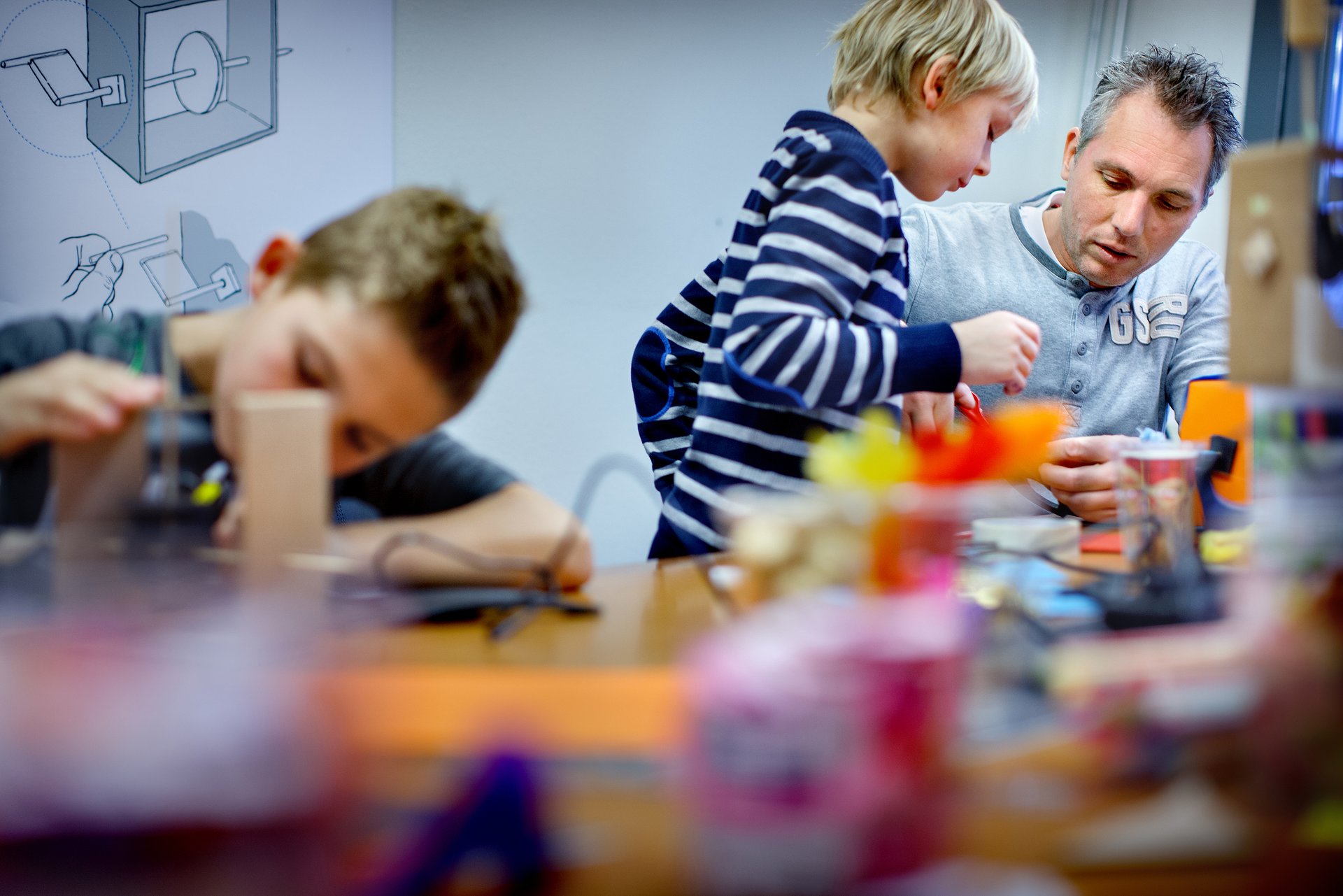 NEMO
NEMO's mission is to bring science and technology closer to the public in an interactive and accessible way, in the museum, at schools, at nationwide events and online.
Our vision: development through knowledge
Science and technology enable us to better understand the world and ourselves, to develop as human beings, and to prepare the world for the future. NEMO inspires curiosity in both young and old about the power, the importance and the special nature of science and technology.
NEMO Science Museum
NEMO Science Museum is an interactive, informal learning environment in which the general public comes into contact with science and technology. Visitors see, hear and experience how scientific phenomena and technology play an important part in their lives. NEMO works closely with the fields of science and education. NEMO is a registered museum and the owner of a significant historical collection. Read more about NEMO Science Museum.
NEMO Kennislink
For no less than 14 years, NEMO Kennislink has been reporting on an epic quest by the name of 'Science'. It has done so online, by means of its well-visited website, and in the form of lectures and organized activities. The editors monitor researchers and their progress, reveal major new developments in science, and spotlight the science behind current events. The site covers every branch of science. From the exact sciences, to the arts and the social sciences. Read more about NEMO Kennislink.
NEMO at school
Teachers can count on NEMO for educational support. We have a wide range of educational programmes for different levels and ages. These programmes range from worksheets to extensive projects such as Space travel in the classroom, developed in collaboration with the Netherlands Space Office (NSO) and the European Space Agency (ESA). Through programmes and activities, NEMO offers teachers new information, materials and suggestions, which they can put directly into practice at school. We also organize conferences, lectures, refresher courses and workshops.
NEMO nationwide
The Netherlands' biggest and most exciting science and technology festival is known as the Weekend of Science. NEMO is responsible for organizing this national event. During this weekend in October, museums, research institutes, laboratories, universities, companies and many other organizations open their doors to the public at large.
NEMO International
We are leaders in the international sphere of science education and communication, collaborating with partners throughout Europe and the rest of the world, from museums to universities, schools, and research organizations. Our participation in international partnerships keeps us up to speed on the latest developments in science communication, and on research in this field. This helps us to diversify our activities and to improve our performance as a science center. By working with international partners we are strengthening the field of informal learning, ensuring that the broadest possible audience is aware of the significance to society of science, technology and innovation. We are constantly creating more and better opportunities for students and members of the public to participate in decision-making about how research and innovation in Europe should be conducted. 
International competencies and projects
We work in close collaboration with experts in science communication throughout the world. We also collaborate with city and regional authorities, non-governmental organizations, educational and research institutions, the business community, and – last but not least – the general public. Projects financed by the European Union make up a significant part of NEMO's international activities. Want to work with us? Find out more about NEMO's capabilities in international collaborations and about our involvement in international projects, past and present.
NEMO and science
NEMO makes science accessible to all kinds of people. In developing its exhibitions and programmes, NEMO works closely with the scientific world, through advisory councils, research and meetings between scientists and the general public. Universities and other knowledge institutions are keen to communicate with a broad audience. They want to ensure public support and increase the pool of future talent by making schoolchildren enthusiastic about science and technology. NEMO also supports universities and other knowledge institutions through activities such as the Weekend of Science and NEMO Kennislink.
Independent information
You can count on NEMO: everything we produce has a firm scientific foundation. We work in close partnership with the scientific community. NEMO acts independently when setting up all its programmes and activities. 
Reaching a large audience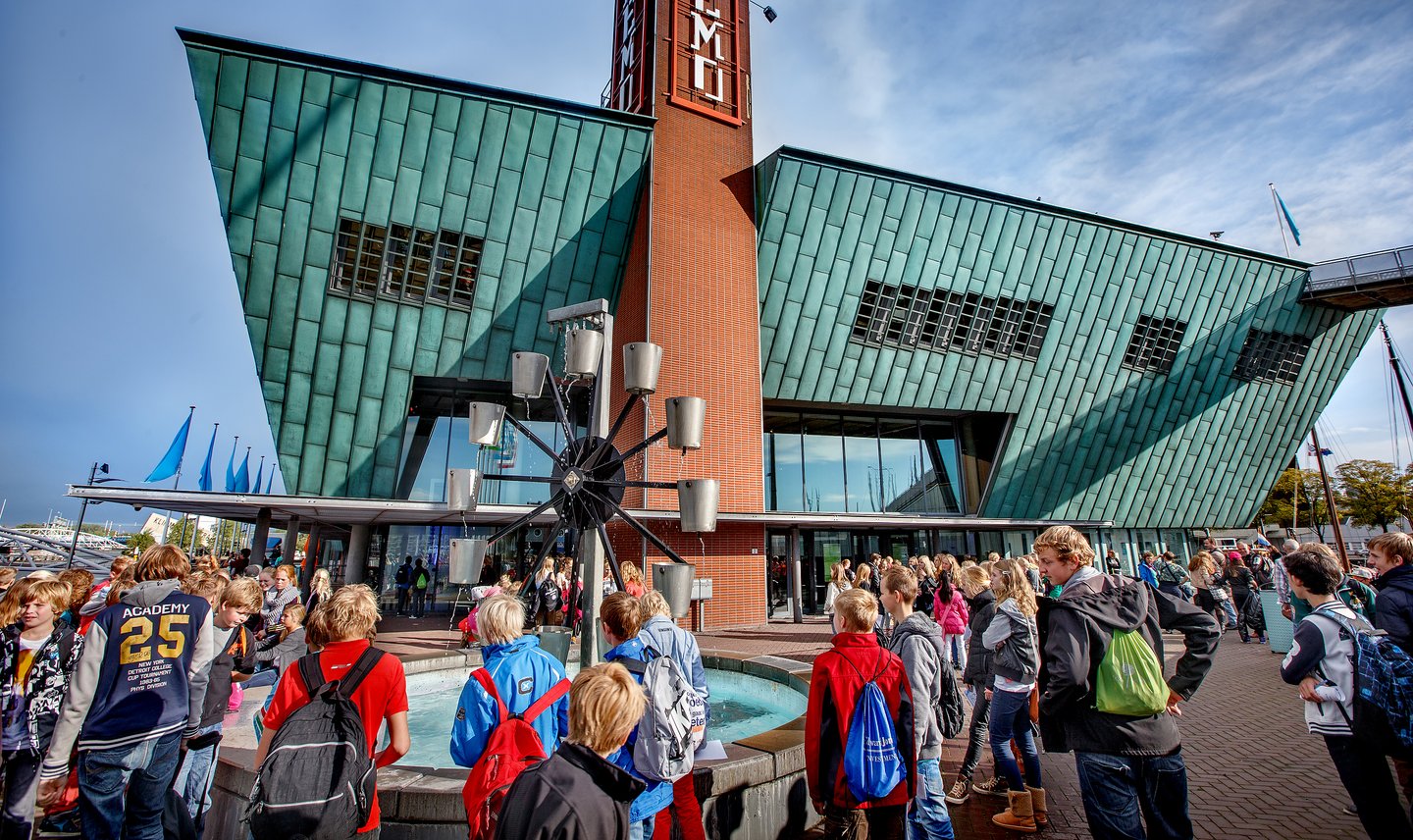 NEMO reaches a great many people each year. We attract 650,000 visitors annually, making us the fifth largest museum in the Netherlands in terms of visitor numbers. By means of the website NEMO Kennislink we reach another 3.2 million visitors annually, and the Weekend of Science is visited by 150,000 people each year. People also have the opportunity to find out about science and technology through the online and offline activities we organize at national level, like our educational programme.
Organizational structure
NEMO Science Museum is a non-profit foundation. We generate our own revenue (from ticket sales, retail operations, venue hire and catering) and are also funded by structural support from the Dutch government and contributions from our partners in the world of science, the public sector and the business community.
Board of Directors and Supervisory Board
NEMO Science Museum is run by a board of directors. This board is accountable to the supervisory board.
Board of Directors
Géke Roelink, Managing Director
Rutger Hamelynck, Business Director
Supervisory Board
Bernard Fortuyn, Chairman
Ritchy Drost
Sennay Ghebreab
Anke Nooijen
Henriëtte Post
Paul Riemens
Gerrit Schipper