International projects
NEMO is an experienced project partner in a wide range of international projects in the areas of science learning and communication. The partners in our past and present collaborative ventures include universities, schools, other science centres and museums, research organizations, business, and the European Union. We are participating in projects that focus on science education or on boosting expertise in specific subjects, such as gender or synthetic biology. Other projects are intended to enhance international public involvement with science, technology and innovation.
Current projects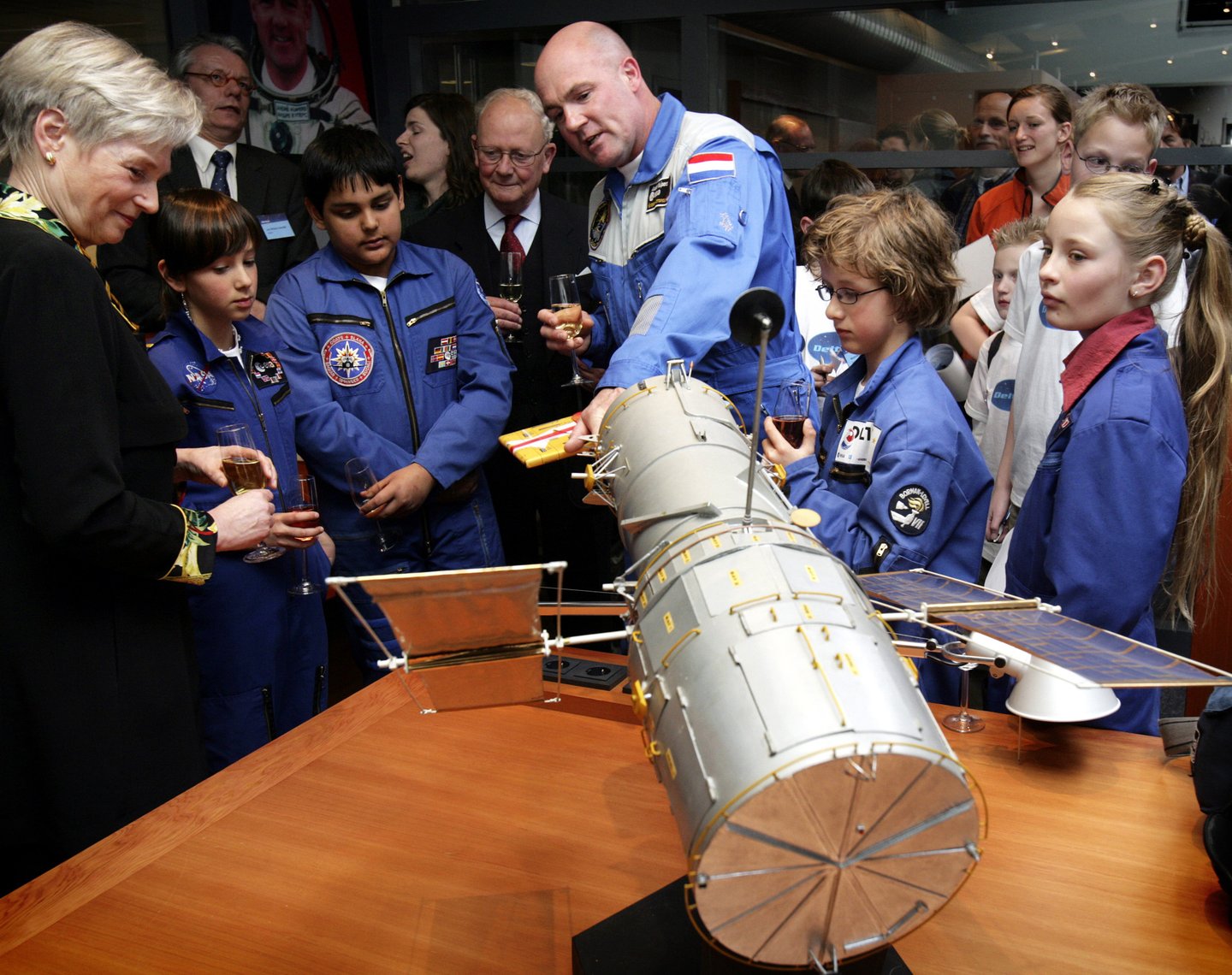 TINKERING: ADDRESSING THE ADULTS
Tinkering is an innovative learning approach that involves creating physical things using divers tools, materials, ideas and methods. The learner is encouraged to play around with materials and tools. This third EU Tinkering project is aimed at adults. In the project we want to reach adults who have no or little affinity with STEM and have a low Science Capital. Activities and workshops developed in this project help adults to gain knowledge and skills while using their own experiences and knowledge. Read more.
FUTURE SPACE
This European project aims to stimulate students of upper secondary school to a career in science and technology, with space and astronomy as inspiring subjects. The project develops online activities and new innovative activities for schools and science museums. In this EU-funded project, NEMO collaborates with partners from science, education and museums in Poland and Greece.
MonA – Museopedagogy and Augmented Reality
NEMO Science Museum is proud to be a partner in MonA, a multi-year European project. In this exciting international project, NEMO Science Museum is working with museums, schools and technology partners from the Netherlands, Greece, Italy and Austria. The aim of MonA is to give people who are not in a position to come to the museum the rewarding experience of an online visit. Read more
PLASTEAM
Plastics and plastics are very useful in our society. However the way they are produced, consumed and disposed is bad for the environment and anything but circular. To develop a sustainable world, it is necessary that everyone becomes active in the field of sustainability. The European PLASTEAM project is aimed at informing pupils and teachers, especially in primary education, to use and recycle plastic objects responsibly. The PLASTEAM project develops educational activities about plastic and its consumption and recycling. The PLASTEAM project is part of the Erasmus + programme. Erasmus+ is the EU program for education, training, youth and sport in Europe.
Past projects
OPEN SCHOOLS FOR OPEN SOCIETIES
The Open Schools for Open Societies (OSOS) project promotes an 'open school' approach. The aim of this project is to arouse the curiosity of pupils in primary and secondary education. The pupils' families and wider social circles are actively involved in the life of the school. This generates novel insights that are used to drive innovation in education. Read more here.
TINKERING FOR SCHOOLS
NEMO is launching a three-year EU project in collaboration with 30 primary schools. The initiative is a follow-up to its successful Tinkering project. Schools will be given the opportunity for free training in NEMO's tinkering method, which lowers the threshold for getting kids involved in science and technology at school. It's a fun and active approach that gives pupils, teachers and parents a broader view and more positive image of science and technology. Read more.
TINKERING
The TINKERING project emerged from the need for members of the public to be competent in science and technology, to help them respond more effectively to contemporary global challenges. Using a learner-centred approach, the project aims to educate people about STEM topics (Science, Technology, Engineering, Mathematics). The innovative teaching methods involved in TINKERING have been implemented at a European level, together with cooperating museums and educational institutions (website: Tinkering).
STEMitUP
STEMitUP is a European project to make more secondary schools aware of arrangements for the business community to cooperate in S&T (Science &Technology) classes. In this context, project staff will arrange refresher courses for teachers, offering them tips and tricks on how to tackle this topic in their everyday teaching activities. The project will also supply teaching materials for use in the classroom. STEMitUP feels that this approach will strengthen STEM (Science, Technology, Engineering, Mathematics) education in a variety of ways.
MISStoHIT
MISStoHIT is a European project designed to tackle obstacles to achievement in basic skills, through the use of more effective teaching and learning methods. In addition to enhancing STEM programmes (Science, Technology, Engineering, Mathematics) at various levels, it strengthens the profile of the teaching professions (website: MISStoHitt).
HYPATIA
Hypatia is an EU project that addresses the challenge of attracting more teenage girls into careers related to Science, Technology, Engineering and Mathematics (STEM). We want to communicate the sciences to young people in a more gender inclusive way. To this end, we are involving schools, industry, science centres and museums, policymakers and teenagers. Our motto for teenagers during the project, which runs from 2015 to 2018, is Expect Everything. Hypatia will bring all of the stakeholders together with gender experts and teenagers themselves. The goal will be to develop a pilot project, and to disseminate a unique modular toolkit of activities and guidelines for engaging teenagers in STEM in a gender inclusive way. Hypatia is being coordinated by NEMO Science Museum (website: Hypatia Project).
EU-SPACE-AWE
The purpose of this three-year project is to encourage more young people to choose careers in space-related fields. A range of activities will be developed for children, teenagers, teachers and policy makers. One of the project's goals is to create a repository of innovative peer-reviewed educational resources (website: EU-SPACE-AWE).
STING
The STING project aims to foster quality improvements, innovation excellence and internationalization in teacher training programmes for Science, Technology, Engineering and Mathematics (STEM) teachers, with special reference to gender issues. The main objective is to put forward, and share, good science education practices for gender balance. An innovative and practical modular Teacher Training programme, in toolkit format, is being designed and implemented by the various partners involved. Educational stakeholders and policy makers from several different countries are actively participating in the project (website: STING).
SYNENERGENE
The goal of the SYNENERGENE project is to bring stakeholders in the area of synthetic biology together with members of the public. Synthetic biology (SynBio) offers huge potential for applications in energy, health and the environment. It also raises various challenges, such as regulatory issues relating to biosafety, biosecurity and intellectual property rights. As yet, however, the public are largely unaware of the technology involved. It is for this very reason that the project aims to establish an open dialogue between the various stakeholders (website: SYNERGENE).
ENGINEER
Project ENGINEER provided support for the widespread European adoption of innovative methods in the teaching of science. It provided extensive teacher training programmes in inquiry-based methods, which stimulated school pupils' interest in science and engineering subjects. The consortium behind ENGINEER featured ten European science museums and ten schools, as well as various universities and other organizations that contributed expertise to the project (website: ENGINEER).    
VOICES
VOICES was a Europe-wide public consultation initiative. It generated valuable insights into the methodological and procedural aspects involved in integrating public participation into the process of defining the European research agenda (website: VOICES).
TWIST
A number of European science centres and museums were involved in the TWIST project, the purpose of which was to raise awareness about the numbers, and role, of women in science and technology. The project targeted young people, their teachers and parents, as well as the public at large. NEMO produced a handbook (which is still being used by many organizations) for the purpose of training teachers how to become more gender inclusive (website: TWIST).
FEAST
FEAST identified Explainers in science centres and museums as key players in the informal education of adults and families. One of the project's goals was to facilitate Explainers' professional development in an international setting, another was to create a European model for developing and delivering informal science workshops for adults (website: FEAST).
PLACES
PLACES facilitated a three-way conversation between science, policy makers and society in Europe. It generated a vision for science policy at local (town/city) level, and created hundreds of interconnected local networks. At the heart of the PLACES project were more than 60 European City Partnerships in almost 30 countries (website: PLACES).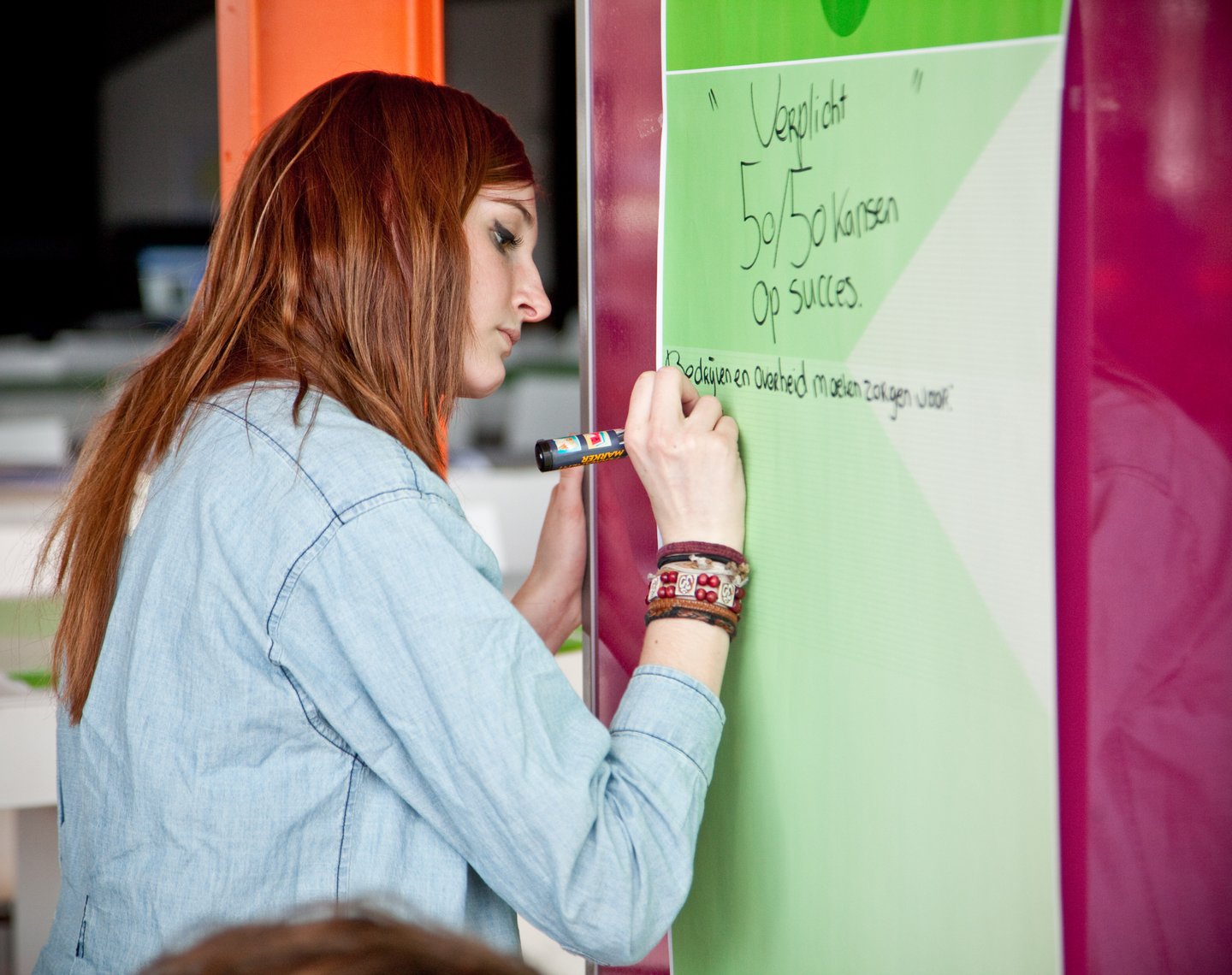 Science: it's a Girl Thing!
'Science: it's a girl thing!' was a campaign aimed especially at girls and young women. It was designed to show them that science can deliver great opportunities for their future. The campaign also underlined the importance of science and research in finding specific solutions to our world's problems. In 2012, as part of this campaign, 250 pupils participated in a one-day event at NEMO Science Museum (website: Science: it's a Girl Thing!).
GAPP
In Europe, there are still gender differences in science. The statistics show that girls are less interested than boys in certain branches of science and technology. The GAPP project conducted qualitative research and developed new practices in science communication and education. Its goal was to develop practical solutions for closing this gender gap. During the project, NEMO developed a competition entitled 'Tube Your Future'. This successful yearly competition is still running.
HANDS ON & BRAINS ON
The Hands on & Brains on project integrated the processes involved in teaching cognitive facts at school and in learning how to make observations at science centres and museums. It reinforced the role of museums and science centres as innovative teaching and learning resources that can deliver specialist support and experience in science subjects. The handbook 'Science is Primary' (a toolkit for kindergarten teachers who are keen to use IBSE in their classrooms) is still widely used in the Netherlands.
PENCIL
The goal of the PENCIL (Permanent EuropeaN resource Centre for Informal Learning) project was to combine field programmes with academic research, to identify ways of transforming informal science activities into innovative quality tools for science teaching. Fourteen science centres created mini-networks that included schools, pupils, teachers' associations, research laboratories, and educational authorities, as well as education and science communication specialists. These networks were tasked with running pilot projects to explore new ways of teaching science.