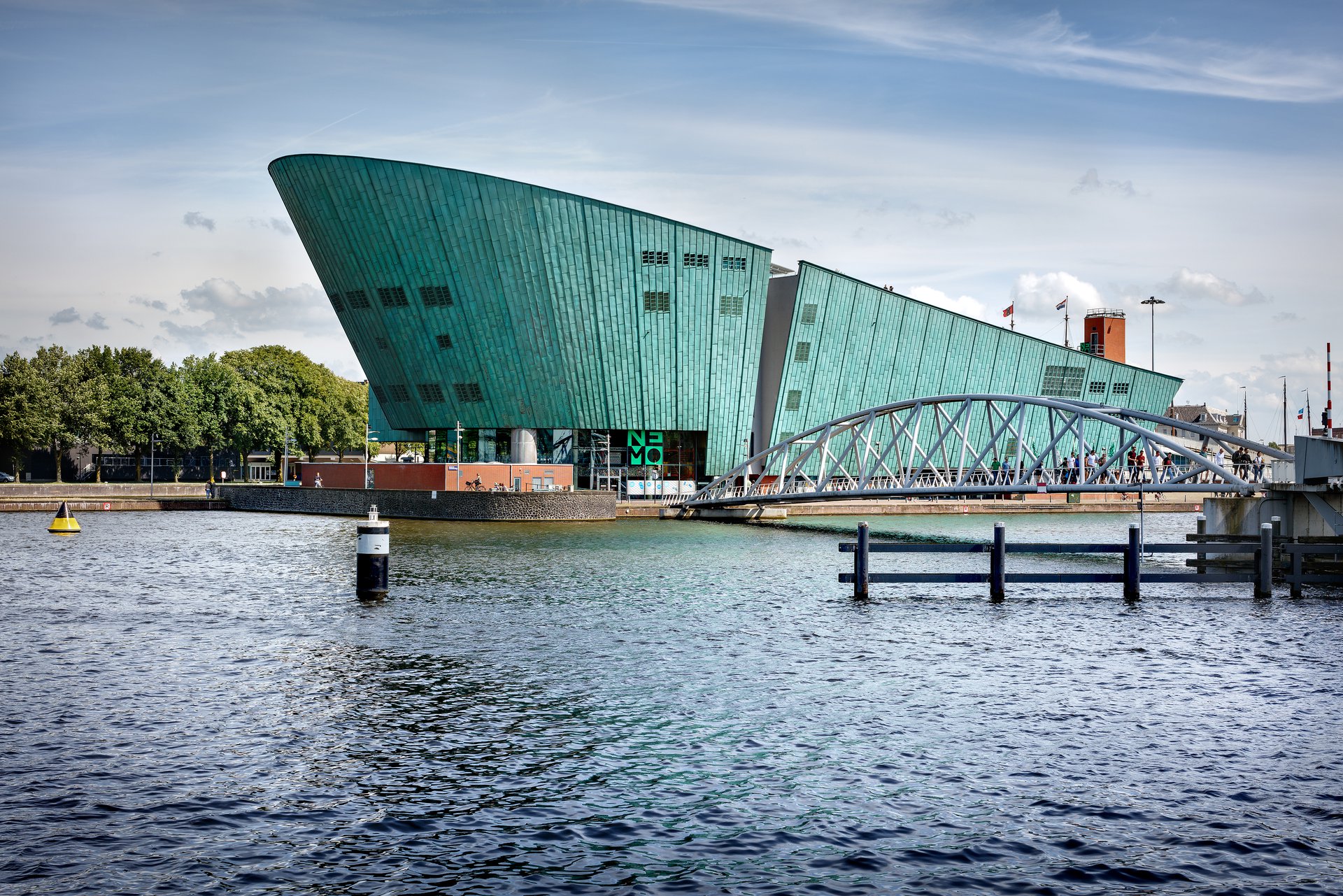 The building
Almost everyone recognizes the NEMO building as the striking, copper-green shape rising high above Amsterdam's eastern docklands. Architect Renzo Piano had a clear vision for his design of the NEMO building, with its very own piazza 22 metres above water level.
Building above a tunnel
The construction of NEMO presented Italian architect Renzo Piano with a major challenge: the museum had to be built on top of a tunnel. The curvature of the tunnel acted as a foundation and was also the inspiration for the curved shape of the building itself. In a kind of mathematical mirror image of the traffic descending into the tunnel, the architect designed a building that seems to rise out of the water.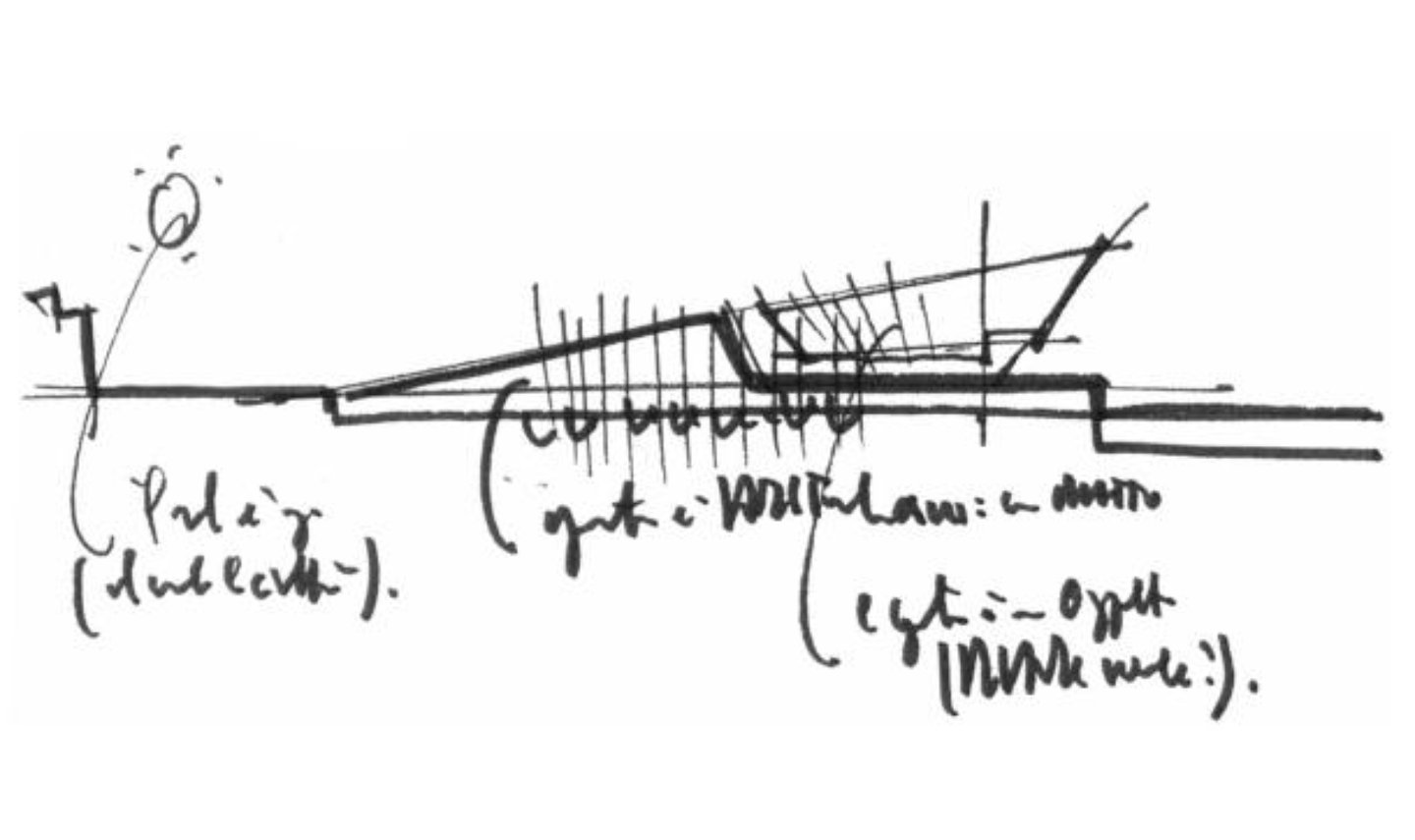 Amsterdam's own piazza with a world-class view
"Amsterdam is a one-dimensional city," architect Renzo Piano wrote in his notes when designing NEMO. A square overlooking the city is a highlight of so many of the world's urban centres, and he felt that this was what Amsterdam was missing. He went on to give Amsterdam its very own piazza, in the shape of the spacious, striking roof terrace on the top floor of the NEMO building.
The interior: a firm focus on science and technology
However impressive NEMO's exterior and the view from its roof might be, inside the building is all about the exhibitions and about immersing yourself in the wonders of science. These are wonders that deserve our undivided attention. The architect therefore opted for a design that filters out any distractions. The staircase is designed for optimum orientation, the walls are neutral grey and windows have been kept to a minimum to focus your concentration on the exhibitions themselves. Renzo Piano refers to this concept as "the noble factory", a counterbalance to the building's playful exterior.
Rooftop nature
NEMO has had a green roof since the summer of 2013. Fourteen types of sedum (a succulent) and 25 different types of herbs grow on the roof, which measures more than 1000m2 and supports a total of 17,500 individual plants. The green roof provides a boost to Amsterdam's natural environment. A green roof also provides excellent insulation, meaning less energy consumption.