NEMO at Schiphol
Checked in and all shopped out? Before take-off, why not drop in at NEMO's Schiphol branch? It's just as much fun as NEMO in Amsterdam, only smaller. There are nine installations to keep you busy. And just like in the full-sized NEMO, you can learn more about science and technology by discovering them for yourself.
What can you get up to?
The nine interactive exhibits each show a different aspect of science and technology. For example, there is Kundt's tube, in which invisible sound waves are made visible using a special construction. Lightning is tamed inside the plasma globe. Put your hand on it, and spectacular lightning bolts appear.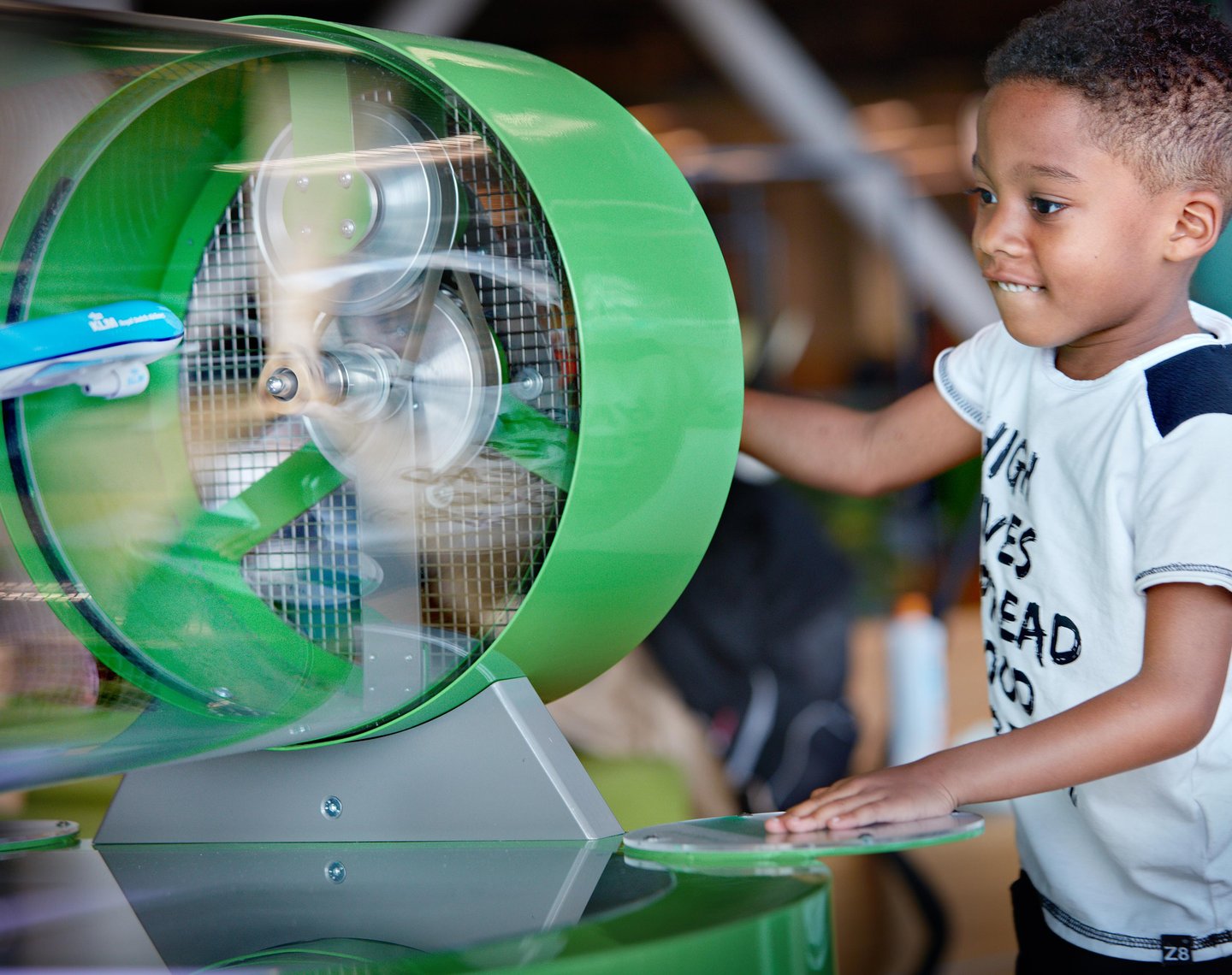 The special Your face, my face mirror enables you to join faces with the person sitting opposite you. A special computer calculates whether every person is unique based on your answers to questions about your personal characteristics. The result is surprising. The Floating Mirror creates an optical illusion. When you stand on the right spot, you seem to be suspended above the ground. 
Location: Holland Boulevard
NEMO at Schiphol is at the Holland Boulevard, the area on the first floor of the terminal building between Piers E and F.