Humania
Part of the Humania exhibition floor
Humania: a new exhibition about the human race.
Highlights
By participating in physical challenges and working on brain teasers about all kinds of dilemmas you will discover more about how your body and brain work. You will discover loads of things about your body that are too good to miss! The biology, sociology, and the psychology of people will all feature in the exhibition. Humania discusses a host of subjects about who you are: from your name to how you celebrate your birthday, from the amount of willpower you have to the cells that make up your body. Also included are more difficult topics such as sex or death. Are you truly as unique as you think you are? Or are we all alike?
Centrepiece of the exhibition is the 8.5-metre sculpture A Handstand, a spectacular work by the Dutch artist Florentijn Hofman. On a colossal scale, he created a human figure standing on its hands in a skeleton suit. Through this ultimate depiction of how to be upside down, inside out and yet perfectly in balance, the artist invites us to take a slightly different look at the world around us. It makes us wonder: Is there someone in that suit? And if so, who are they? The artwork also challenges you to do your own handstand in the museum and take a fresh look at your surroundings.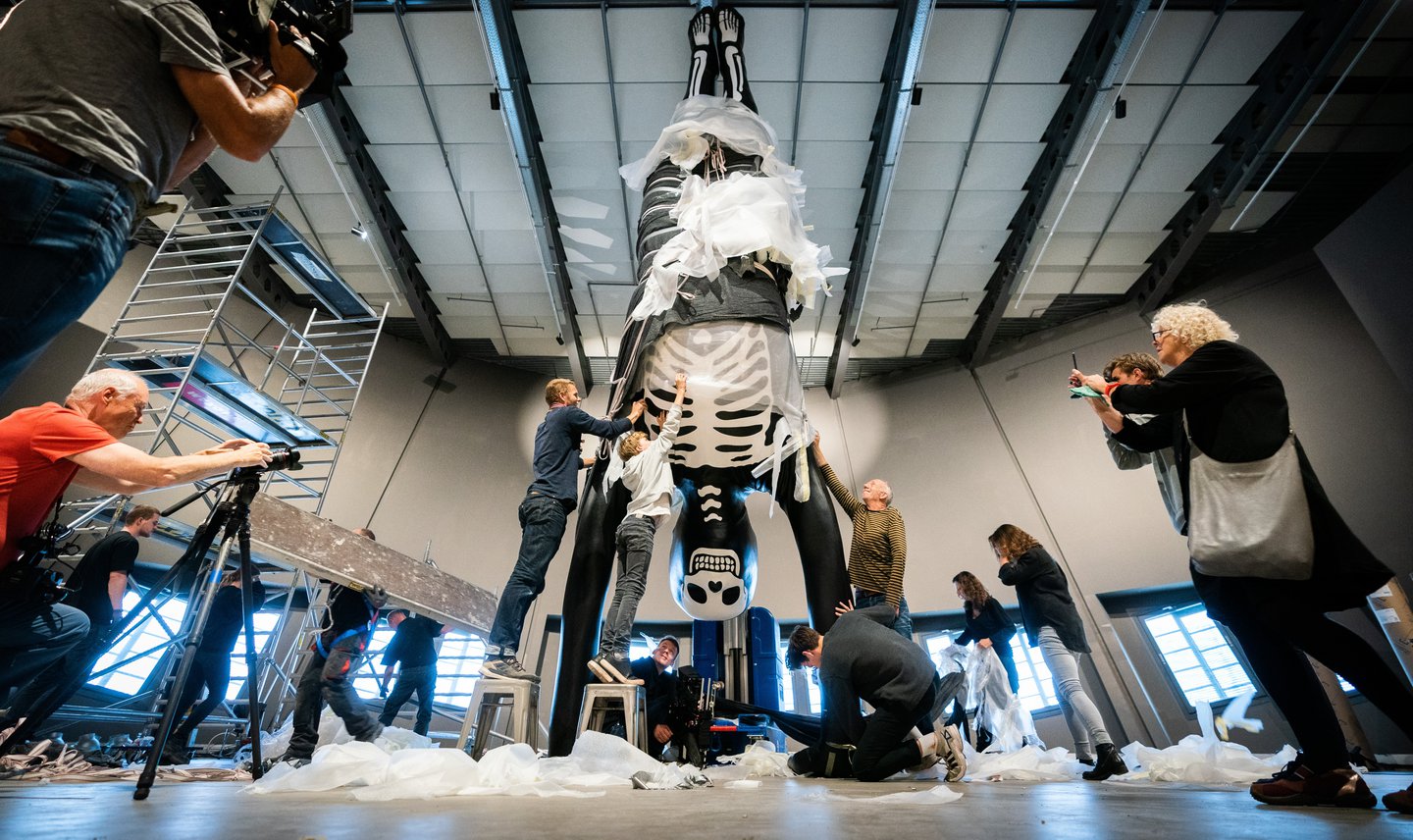 The Humania exhibition is intended primarily for visitors aged twelve and older.