Humania
Part of the Humania exhibition floor
Find out all about your own species: humankind, through games, tests and museum objects. Have you ever rolled through a hugging machine? French kissed with giant tongues? Used an ageing machine to see what you will look like in 20 years' time with your lifestyle? In Humania, you can do it all!
Highlights
Centrepiece of Humania is the 8.5-metre sculpture A Handstand, a spectacular work by the Dutch artist Florentijn Hofman. The video below shows you how the artwork was positioned on the exhibition floor.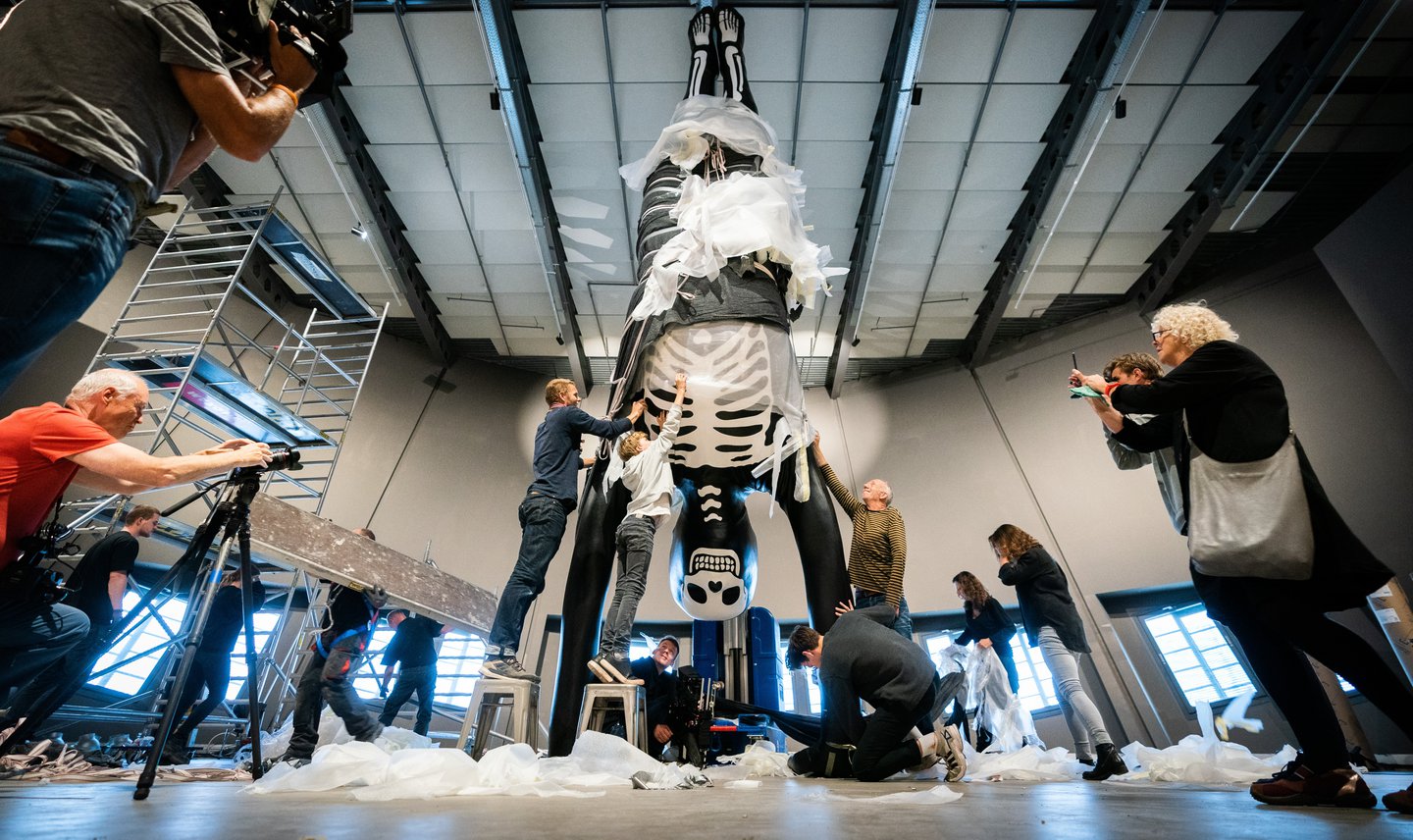 The Humania exhibition is intended primarily for visitors aged twelve and older.