Brilliant Bicycles
NEMO's theme this summer is bikes. In a variety of workshops, people of all ages can find out all about the bicycle.
There is almost no country in the world where people cycle as much as in the Netherlands. We cycle to school, we cycle to work. We do our shopping by bike. And we even transport the kids and the dog by cargo bike. Even the police and delivery couriers use this ingenious two-wheeled means of transportation.
NEMO Science Museum's Brilliant Bicycles summer programme is open daily from 5 July until 1 September 2019.
Photo exhibition: Amsterdam, City of Bicycles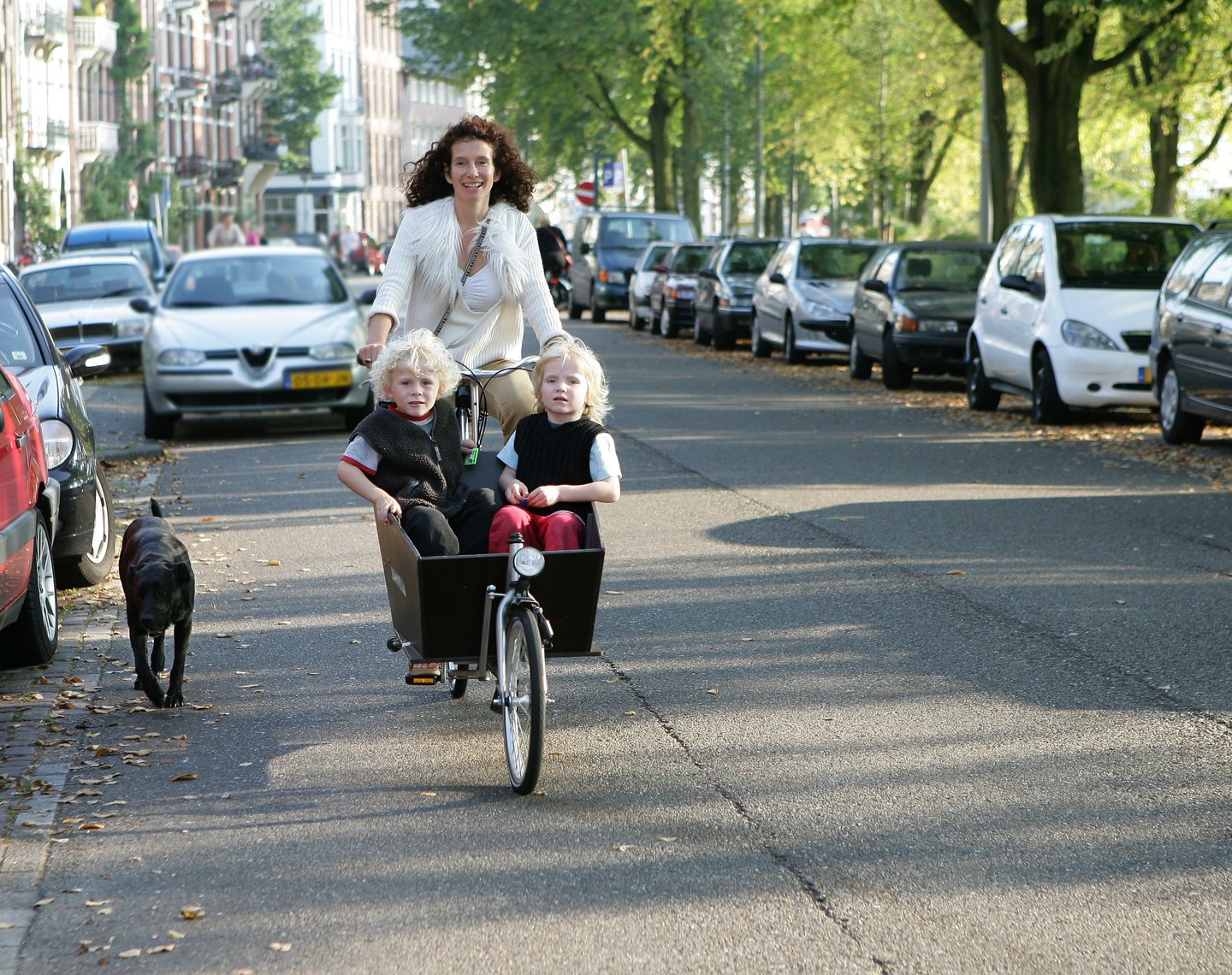 In the museum restaurant – access is free of charge – you can see the photo exhibition entitled Amsterdam, City of Bicycles, a joint initiative by the Dutch Cyclists' Union and the Amsterdam City Archives. A varied selection of photos shows the challenges, milestones and future plans that make Amsterdam an example of sustainable mobility and urban culture for cities around the world.
The museum restaurant is on the fifth floor and is accessible, either by climbing the steps on the outside of the building or by taking the lift from NEMO's entrance hall. 
Workshops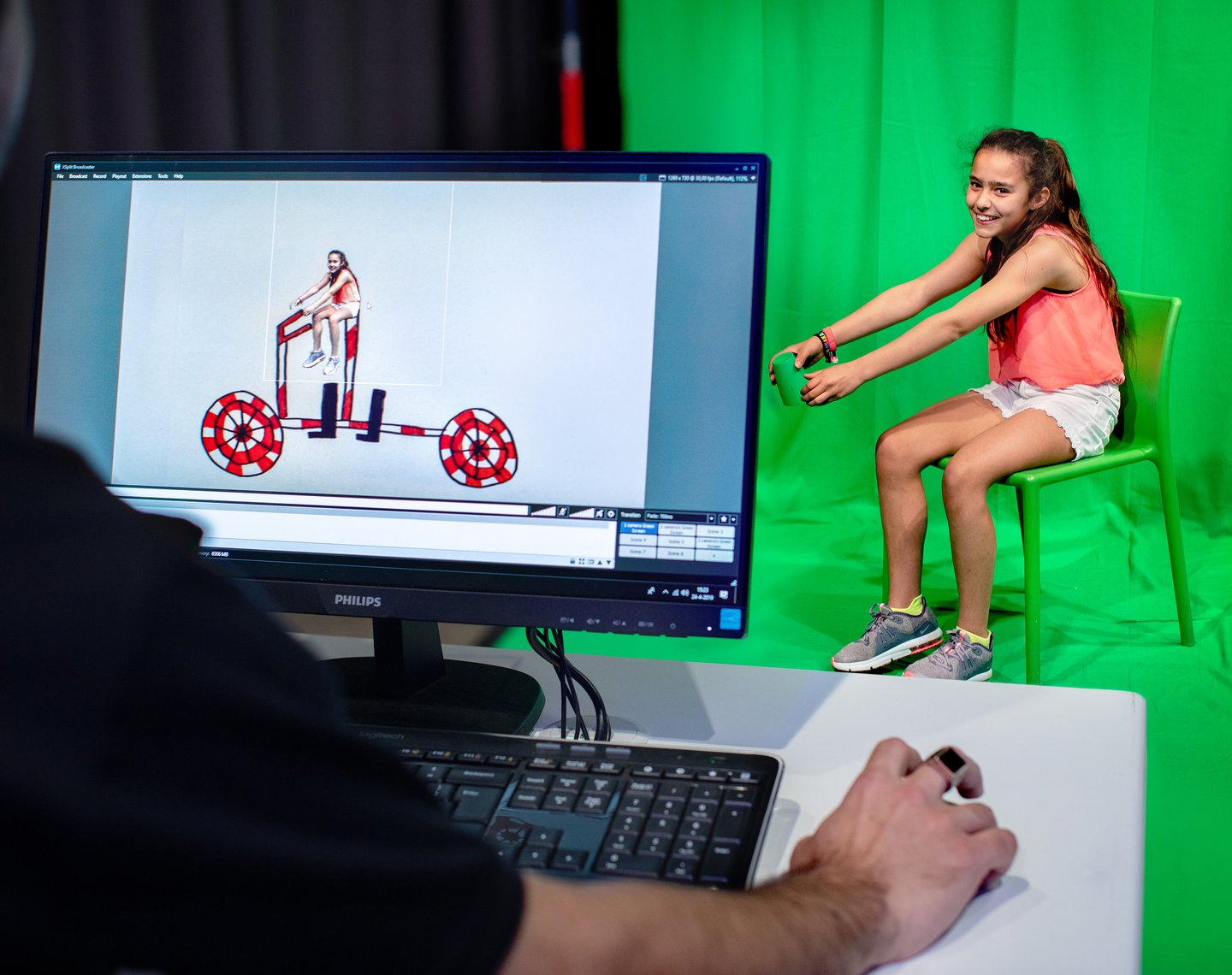 Hop on your fantastic bicycle
What does your fantastic bicycle look like? Draw it, take a picture and hop on your very own designer bike.
Create a bike gadget
What do you want to hang on your bike? A special bell, a planter, a holder for your mobile phone or an indicator for when you turn a corner? Get to work with all kinds of bike materials and create your own gadget. 
Keep your bike in balance
Place a bicycle on a moving slope and work out how a bicycle keeps its balance. Using the installation created by Groen Grijs Geel, you can get to grips with the scientific insights of Arend Schwab from TU Delft: can a bicycle balance all by itself?
Design your cycle route
Design the cycle path of the future. Get to work on various traffic situations that need a new cycle path. Which bicycle route will you take? Across a bridge, through a tunnel, or straight through the water?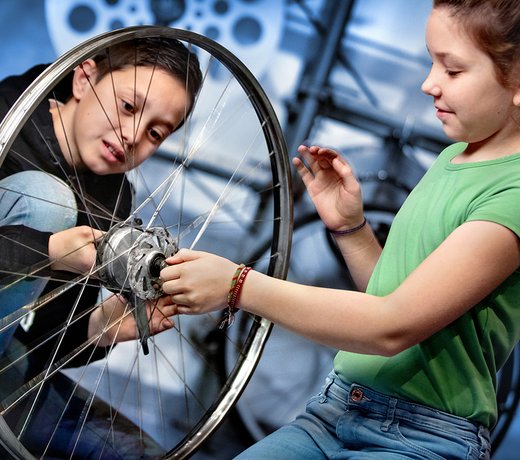 Buy your ticket in advance
Avoid the queues and order your ticket online in advance.
Installations: Two-wheelers
Artist Charlotte van Otterloo has created three installations especially for NEMO, depicting the history of the bicycle. The installations are set in motion by moving bicycle parts such as gears, chains, pedals and ball bearings.
The Boneshaker
This installation is called The Boneshaker, named after the bicycle invented by Pierre Michaux in 1867. His bicycles were mainly bought for show; they were very expensive and their wooden wheels and fixed pedals made them difficult to control. Riding them was a bumpy ride, which is what gave the bike its nickname.
The Dandy Horse
The first really practical bicycle use was introduced by Karl Drais. His bike soon became very fashionable among 'dandies' (the hipsters of their day) and was therefore nicknamed The Dandy Horse. This installation, called The Dandy Horse, depicts a galloping horse and is set in motion by two bicycle wheels and a pedal.
The Flying Pigeon
The Flying Pigeon installation refers to Flying Pigeon bicycles, which have been made in China on a huge scale since 1950. Turning the wheel of the installation sends a flock of pigeons flying.